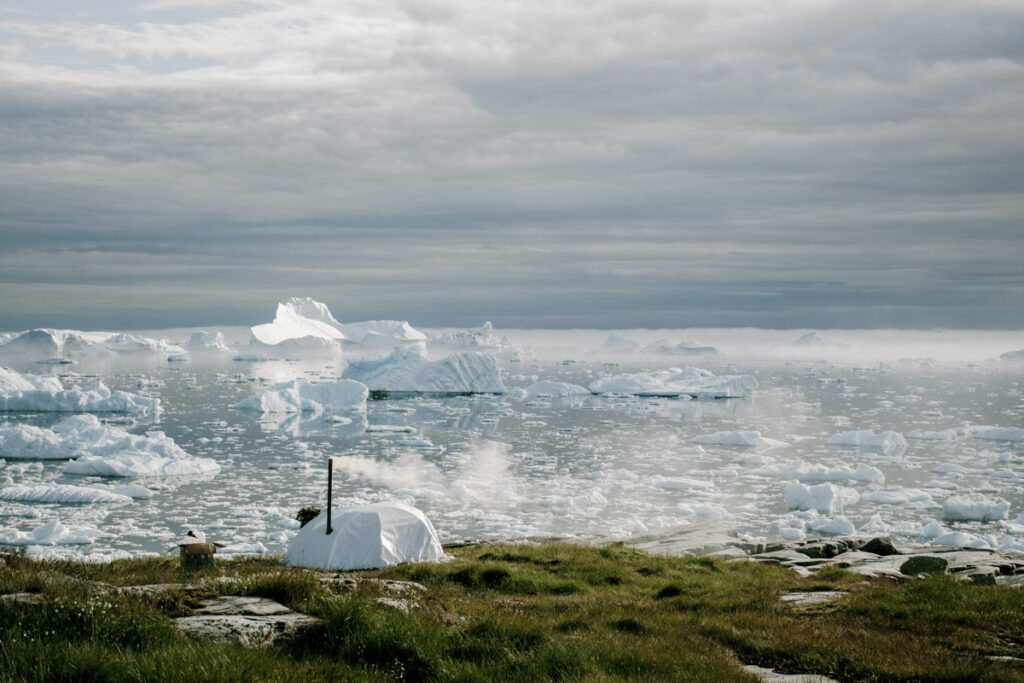 SAUNA (Woodstove, Tarp, Tentpoles & Stones). Built over two August days in 2018 together with Miké Thomsen.
From the organization:
The second edition of Disko Arts Festival took place 2–4 August 2018, and welcomed 15 artists to the area. The festival programme served as a continuation of the works created during the 2017 edition, like the Ruhrtiennale-premiered lecture performance 'Sound of Inuiciy' and the international co-production 'All the Days of Our Lives'.
The 2018 festival was set to a more intimate format than its previous edition, and featured two indoor performances in the schoolhouse in Oqaatsut, in addition to a concluding scenic production in Sermermiut Kulturhuset in Ilulissat.
Disko Arts Festival 2018 was made possible with support from Nordic Culture Fund, NAPA, Augustinus Fonden, Den Grønlandske Fond and Avannaata Kommunia. Institutional partners included Sermermiut Kulturhuset & The National Theatre of Greenland.