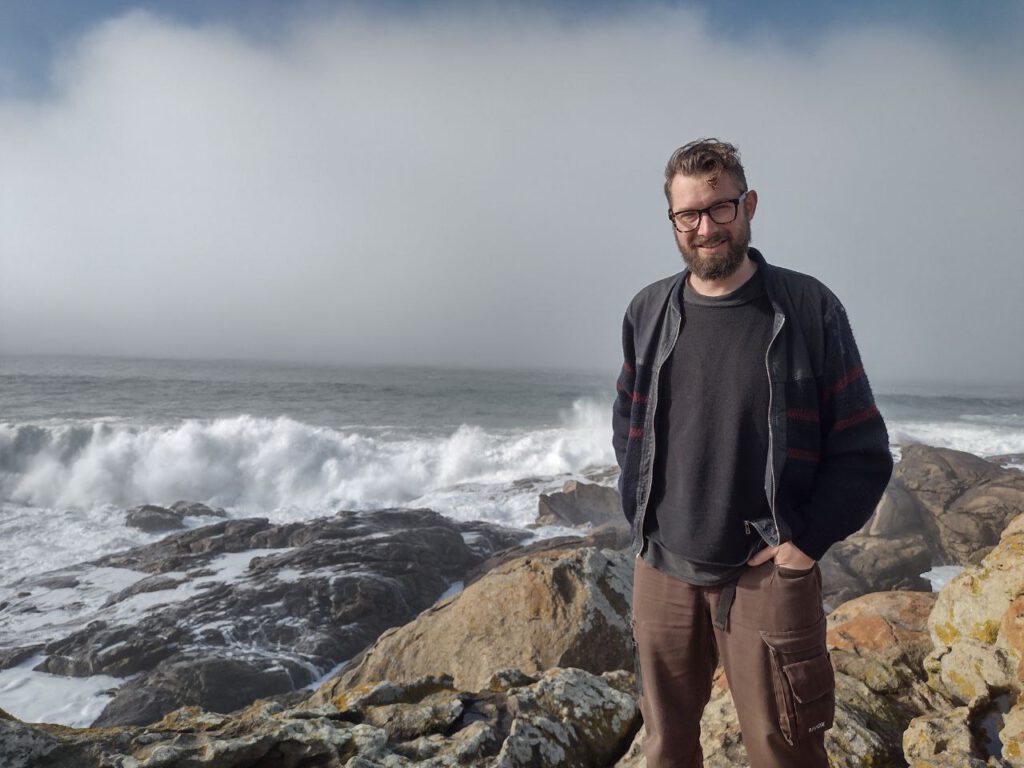 Wouter Jaspers (Deurne, Netherlands, 1986) is an electro-acoustic sound artist, sculptor, and electronic instrument designer making use of his busy tour schedule to amass a noise archive where the narrative qualities of sound become catalysts for dark ambient chasms and ear-splitting adventures.
Jaspers records and performs music under his own name, but also as Franz Fjödor, Das Gezicht, A Cryptic Mantra, Cock Cobra, Ambient Rage and others. He has performed as part of The Haters, To Live and Shave in LA, was one half of the Jim Morrisons and a member of 4daladiez & Meldy Peaches. With fellow Brabander Steffan de Turck he performs and records as Preliminary Saturation, with Dutch legend Frans de Waard he is Ezdanitoff, and with fellow Berliner Hainbach he performs and releases records as Odd Narrative.
In 2017, 2018 and 2019 Jaspers curated and produced the Forthwith Festival in Winnipeg, Canada; inviting over 25 (international) artists per year over to this prairie city in the middle of the Canadian winter. In the covid-summer of 2021 he curated the When I Sleep, The Trees Get Bigger Festival in Mecklenburg-Vorpommern. Together with his partners of Vatican Analog he organised multiple editions of the Optimus Prime Noisefest in Tilburg, Netherlands and many other concerts in Berlin, Germany.
Between 2011 and 2020 Jaspers was the co-founder, managing director and chief designer of KOMA Elektronik, a Berlin-based synthesizer manufacturer that builds electronic musical instruments for experimentalists. In this capacity he designed the popular Field Kit Series, the Komplex Sequencer and many other devices. After leaving the company at the end of October 2020, he is focussing on his other interests which are recording, performing and releasing music, making sculptures and sound objects and stimulating DIY culture in the broadest sense of the word.

Wouter was awarded the Arbeitsstipendium für Ernste Musik und Klangkunst 2021 by the Berlin Senat for his project Artic Survey Music, which examines the ubiquitous transmission signals in the very low frequency range of the radio spectrum in order to address the contrast between urban environments and natural landscapes. This project is currently ongoing and will be presented in 2022.
When not working on machines and music he is riding one of his racebikes or working with plants, which besides music are his other big passions.